Wanaque NJ Simple Assault Charges Dismissed
Criminal Defense Attorney in Passaic County, New Jersey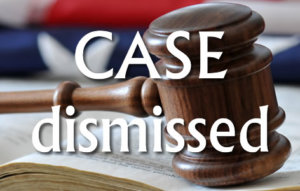 Alissa Hascup recently represented a client charged with simple assault, in violation of N.J.S.A. 2C:12-1(a), in Wanaque Municipal Court. The defendant was charged with simple assault for allegedly engaging in a bar fight in Wanaque, New Jersey. Under New Jersey law, simple assault is a disorderly persons offense, which exposed the defendant to the following penalties if convicted: up to 6 months in the Passaic County Jail, a maximum fine of $1,000, and a permanent charge on their criminal record. Unfortunately, having a conviction for simple assault that appears on a criminal background check can become a significant hindrance as your pursue future opportunities for employment or education.
As mentioned above, simple assault is typically a disorderly persons offense, so it is handled at the municipal court in the municipality where the charges were issued. In this case, the charges were issued in Wanaque, so the case was handled at Wanaque Municipal Court. However, there are certain circumstances under which a simple assault offense is elevated to aggravated assault, which is an indictable crime that is handled at the Superior Court in the county where the alleged assault occurred. Specifically, simple assault committed against a law enforcement officer, firefighter, EMT, judge, prosecutor, or another public servant, will likely be charged as an aggravated assault offense.
In this case, the State needed to prove that the defendant inflicted injuries on the alleged victim. However, the evidence did not support the simple assault charge because the State could not prove that the defendant had injured the alleged victim. Ultimately, the charges were dismissed and the defendant was able to avoid jail, fines, and a criminal record.
If you are facing simple assault charges in Wanaque, Passaic County, or elsewhere in New Jersey, contact The Law Offices of Alissa Hascup for a free consultation about your specific case. Alissa will explain the charges, answer all of your questions, and outline potential defense strategies that can be used to combat your charges. Simply call 862-257-1200 or submit an online contact form today.