Passaic County NJ Aggravated Assault, Domestic Violence Charges Result in PTI Admission
Criminal Defense Lawyer in Totowa, New Jersey
* Results may vary depending on your particular facts and legal circumstances. *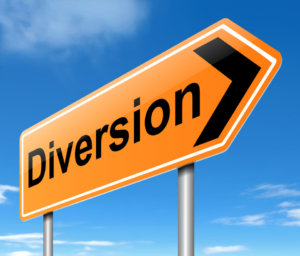 Alissa Hascup recently defended a client facing numerous criminal charges, which were being handled in the Passaic County Superior Court. Specifically, the client was charged with second degree aggravated assault, second degree endangering the welfare of a child, terroristic threats, and several weapons offenses in connection with an alleged domestic violence incident in Little Falls, New Jersey. The client was facing severe penalties as a result of the seriousness of the charges against him. For instance, aggravated assault, outlined in N.J.S.A. 2C:12-1b, is punishable by between 5 and 10 years in New Jersey State Prison when it is graded as a second degree crime. If convicted, you are required to serve 85% of any sentence imposed as per the No Early Release Act ("NERA") for violent offenses. In this case, the client was charged with second degree aggravated assault because there was allegedly a weapon involved. According to N.J.S.A. 2C:12-1b, aggravated assault is a second degree crime when the person "attempts to cause or purposely or knowingly causes bodily injury to another with a deadly weapon."
The client was also charged with endangering the welfare of a child in the second degree, which entails a term of incarceration of between 5 and 10 years, as provided under N.J.S.A. 2C:24-4. Additionally, he was charged with terroristic threats, which is a third degree crime in violation of N.J.S.A. 2C:12-3, punishable by a prison term ranging from 3 to 5 years. Lastly, the client was facing charges for multiple weapons offenses, which are also indictable crimes with significant prison exposure. As a former County Prosecutor in the Domestic Violence Unit, Alissa was able to use her extensive insight into the way the State prosecutes these cases to show that the alleged victim in this domestic violence case was not credible.
Ultimately, she was able to resolve this case for her client by securing his admission into the New Jersey Pretrial Intervention Program "PTI." Pretrial Intervention is a diversionary program that allows defendants to have their charges suspended while they complete a period of probation. If you comply with the conditions of PTI during the probationary period, the charges against you are dismissed entirely. In this case, the client was facing what could have been decades in prison and Alissa was able to help him avoid even having a conviction on his criminal record. This is the type of knowledge and skill that Alissa puts to work on behalf of her clients every day.
If you have been charged with aggravated assault, endangering the welfare of a child, terroristic threats, or another criminal offense, and/or you are facing a restraining order in Little Falls, Passaic County or elsewhere in New Jersey, Alissa Hascup can help. Contact her offices today at 862-257-1200 to discuss your case and receive a cost-free consultation.