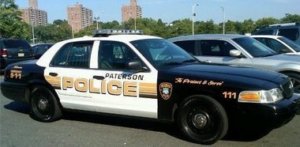 Police are investigating a homicide after a Paterson NJ man showed up at a Newark hospital and later died due to gunshot wounds.
The victim was a 27-year-old man who lived in Paterson in Passaic County, New Jersey. According to Newark Public Safety Director Anthony Ambrose, the victim was dropped off at Newark Beth Israel Medical Center a short time after 1:00 a.m. Whoever left the victim at the hospital did not stick around for questioning from doctors or police.
Although doctors tried to save the victim s life, they were unable to do so. The shooting victim was pronounced dead within 30 minutes of arriving at the Newark medical facility.
The Newark Police Department and the Essex County Prosecutor s Office are currently investigating the fatal shooting incident and attempting to determine exactly what happened, including where the victim was shot and who shot him.
If investigators are able to determine the identity of the person responsible for the fatal shooting, that individual would likely face very serious criminal charges for first degree murder and weapons offenses.
For additional information about this case, view the NJ.com article, "Shooting Victim Pronounced Dead After Being Left at Newark Hospital."