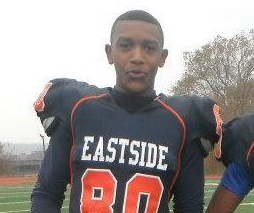 Two men who used to be high school football stars in Paterson, New Jersey were recently arrested in connection with a heroin distribution ring that operated in NJ and NY.
State and federal law enforcement officials, including members of the New Jersey Division of the Drug Enforcement Agency (DEA), worked together on a major investigation into the alleged drug distribution network.
According to federal prosecutors, the suspects were part of a group that operated out of Washington Heights and the Bronx in New York and illegally sold heroin in Monmouth County and Ocean County, New Jersey. The suspects transported large quantities of heroin from Washington Heights and the Bronx across the Hudson to Monmouth and Ocean counties in New Jersey, according to Acting US Attorney Joon H. Kim.
Moreover, said Kim, the drug distribution operation helped to fuel the opioid epidemic plaguing our nation.
Police eventually obtained search warrants for several locations and reportedly seized massive amounts of heroin.
Law enforcement then arrested 11 people in connection with the heroin ring. This included the two Paterson NJ suspects. One of the suspects played quarterback for St. Mary in Rutherford NJ, while the other suspect played tight end at Paterson Eastside High. The former Rutherford high school student allegedly served as a middle man in the drug network, while the former Paterson Eastside student allegedly packaged the drugs for sale.
All of the suspects, including the former Paterson residents, face federal criminal charges for conspiracy to distribute narcotics.
For more information about this case, go to the NJ.com article, "2 Ex-High School Football Stars Charged in Shore Heroin Sweep."