Man Found Guilty of Fatally Shooting Two People Outside Cloud 9 Lounge in Passaic, New Jersey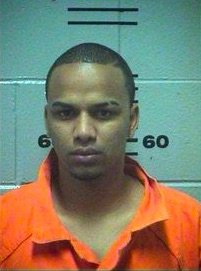 A Passaic, NJ man was recently convicted of a double homicide outside a local nightclub in 2015. The defendant in the case, 26-year-old Luis Del Carmen, committed a robbery just before 3:00 a.m. on June 20, 2015 outside the Cloud 9 Lounge on Market Street in Passaic, New Jersey. Del Carmen reportedly walked up to 24-year-old Garfield man EnPaul Cantero and shot him at point-blank range. Del Carmen then grabbed an expensive chain from Cantero s neck before firing the gun against 24-year-old Garfield resident Amin Rivas in the chest. The bullet from the gun went through Rivas body and a woman standing behind Rivas. That person, 22-year-old Paterson woman Denisse Gonzalez, sustained a gunshot wound to her heart. All three shooting victims were taken to St. Joseph s Regional Medical Center and underwent emergency surgery for their injuries. Tragically, Cantero and Gonzalez did not survive; they were pronounced dead at the Paterson hospital.
Passaic First Degree Murder Charges & Penalties
Del Carmen was later arrested and charged with numerous crimes in connection with the fatal shootings: first degree murder, felony murder, attempted murder, robbery, possession of a weapon for an unlawful purpose, and illegal possession of a handgun. Although many felony charges are resolved through plea bargains, there was no plea deal reached in this case. As a result, Passaic County prosecutors took the case to trial in Passaic County Superior Court.
Now Del Carmen has been convicted on the criminal charges. At the conclusion of a trial that lasted three weeks, a Passaic County jury found him guilty on all charges, including two counts of murder and two counts of felony murder. When Del Carmen is sentenced on March 23, he will face life imprisonment in New Jersey State Prison. That s because N.J.S.A. 2C:11-3 classifies murder as a special kind of first degree crime. While most first degree felonies carry a maximum punishment of 20 years in state prison, a murder conviction can result in a sentence of life in prison and a minimum mandatory sentence of 30 years behind bars.
Two other men 23-year-old Passaic resident Johan Gonzalez and 21-year-old Passaic resident Augusto Solano currently have murder charges pending in the case.
Schedule a Free Consultation with Passaic Criminal Attorney Alissa Hascup
Alissa Hascup is an experienced criminal lawyer who has successfully represented clients charged with violent crimes in Paterson, Wayne, Clifton, and everywhere else in Passaic County, NJ. If you ve been charged with murder, assault, or another criminal offense, contact Attorney Hascup today to start your defense.