Physician from Paterson, NJ Allegedly Filed Fraudulent Insurance Claims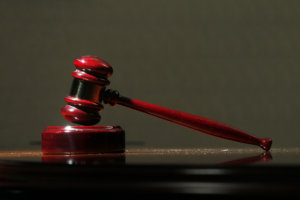 A physician from Paterson faces criminal charges for fraud in connection with a medical insurance scheme. According to the Passaic County Prosecutor s Office, Dr. Lisa Ferraro conspired with two other people Marta Galvan and Yvonne Jeannotte-Rodriguez to fraudulently bill insurance companies for patient exams. Galvan allegedly performed the medical examinations despite the fact that she was not licensed to practice medicine in New Jersey. Moreover, Galvan reportedly did not have a license to practice any health care related occupation in NJ, according to authorities. Ferraro, Galvan, and Jeannotte-Rodriguez allegedly tried to get around state medical laws by claiming that Ferraro had actually performed the examinations.
Ferraro, who ran the Ferraro Medical Clinic in Paterson, NJ, filed claims with insurance companies and received payments for the services allegedly performed by Galvan. The scheme reportedly lasted from February 2016 to May 2017, with law enforcement eventually launching an investigation into the three suspects. Passaic County prosecutors have now decided that enough evidence exists to charge Ferraro, Galvan, and Jeannotte-Rodriguez.
Grand Jury Indictments for Fraud Crime Charges in Passaic County, NJ
All three suspects were recently arrested and charged with medical insurance fraud. Ferraro, who lives in Hillside, NJ, has already been released from police custody and will likely remain free until the case against her is resolved. Galvan and Jeannotte-Rodriguez, who are both from Paterson, NJ, have also been released while awaiting resolution of their cases. Since none of the suspects have been charged with violent crimes, they will not be detained in the Passaic County Jail.
Depending on how Passaic County prosecutors choose to proceed with the charges, it s possible that the suspects could wind up accepting plea deals or standing trial in the Passaic County Superior Court. First, a grand jury will convene to hear the case against the suspects. If indicted by the grand jury, the case against Ferraro, Galvan, and Jeannotte-Rodriguez would proceed to the next step: a possible trial.
Schedule a Free Consultation with an Experienced Paterson Fraud Lawyer
Alissa D. Hascup is an experienced criminal attorney who has successfully defended clients against fraud and theft charges throughout Passaic County, NJ, including Paterson, Clifton, and Wayne. If you ve been charged with a fraud crime, contact Attorney Hascup today to schedule a free initial consultation about your case.