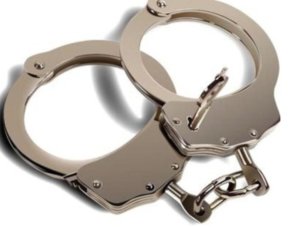 Paterson NJ cops recently apprehended three people who were allegedly involved in a violent shooting that resulted in a teenage girl sustaining critical injuries.
The suspects, a 20-year-old Paterson man, a 22-year-old Paterson man, and a 24-year-old Paterson man, allegedly committed the violent crime around 2:20 a.m. near the intersection of Carroll Street and 12th Avenue in Paterson, New Jersey.
A Paterson cop who was off duty at the time happened to hear the gunshots and ran toward the scene. When the cop got to the scene, he saw several people fleeing in a motor vehicle. One person in the car allegedly fired gunshots at the police officer.
The 17-year-old victim, who is from Michigan but was visiting Paterson, was rushed to nearby St. Joseph s Regional Medical Center so that she could get urgent medical care. Medical officials later listed the teen victim in critical condition.
Meanwhile, detectives with both the Paterson Police Department and the Passaic County Prosecutor s Office investigated the shooting and identified the three Paterson NJ men as the possible culprits. According to law enforcement, the suspects were targeting six other people in the shooting but happened to hit a bystander.
All three suspects were eventually apprehended and charged with multiple crimes, including attempted murder and aggravated assault. The suspects also face criminal weapons charges for unlawful possession of a weapon and possession of a weapon for an unlawful purpose.
If the suspects are convicted on the most serious charge of first degree attempted murder, they could potentially be sentenced to 20 years in NJ State Prison.
To learn more about this case, read the NJ.com article, "3 Arrested in Paterson Shooting That Critically Wounded 17-Year-Old Girl."