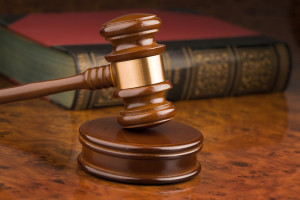 A Woodland Park NJ woman is headed to prison after pleading guilty to mail fraud conspiracy charges.
The suspect, a 37-year-old woman from Woodland Park, New Jersey, reportedly conspired with a 51-year-old Florida woman to steal merchandise from a Bergen County watch manufacturer. The crimes were allegedly committed for nearly 10 years before someone at the company noticed accounting discrepancies and notified authorities.
The two women worked in the company s customer service department and used their positions to illegally obtain watches and watch parts valued at hundreds of thousands of dollars. The suspect would allegedly create fake invoices, as well as fake customer complaints, and then direct a second company to send the watches and watch parts to a different location. The Bergen County business got billed for the watches, while the suspects then took the free merchandise and sold it for a massive profit.
The suspect eventually reached a plea agreement with federal prosecutors: in exchange for the suspect pleading guilty to one count of mail fraud conspiracy, prosecutors agreed to drop additional criminal charges against her and recommend that she be sentenced to just one year behind bars.
The Woodland Park suspect recently appeared in US District Court in Trenton for a formal sentencing hearing. The federal judge sentenced the suspect to a term of incarceration of one year in a federal penitentiary. The suspect was also ordered to pay restitution in the amount of $126,460.
The suspect s co-conspirator in the fraud scheme previously pleaded guilty to identical charges and was sentenced to two years of probation.
For more information about this case, read the NJ.com article, "Woman Sentenced for Using Employer to Steal Watches, Parts."