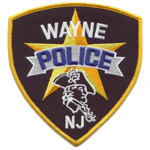 An 11-year-old boy managed to avoid injury, or worse, when encountering a burglar at his home in Wayne, New Jersey.
Allen Shneyderman, an 11-year-old child, came home from school and noticed a strange man standing inside his house on Beech Terrace in Wayne, NJ. Shneyderman walked inside the residence and almost immediately heard the sounds of someone shuffling papers and looking through drawers in another room. Shneyderman peered into a room and made eye contact with the burglar.
The brave boy did not panic, despite the fact that he was very frightened. He immediately got out of the house and hailed a neighbor who happened to be driving by in a car at that moment. Shneyderman and the neighbor then dialed 911 and alerted the Wayne Township Police Department, which dispatched cops to the area.
Although the burglar was long gone by the time Wayne NJ cops arrived at the scene, investigators were able to identify the suspect. Police officers later apprehended the suspect at his residence in Pompton Lakes, New Jersey. He was subsequently charged with burglary and theft of movable property.
Shneyderman spoke with the media and said that his instinctual reaction to get out of the house and contact law enforcement was a result of being taught by a D.A.R.E. officer at his school. According to Shneyderman, the D.A.R.E. officer told him exactly what to do in the event that he ever found an intruder in his house.
For further information about this case, access the NewJerseyNews12.com article, "11-Year-Old Wayne Boy Recounts Scary Encounter with Burglar in Home."