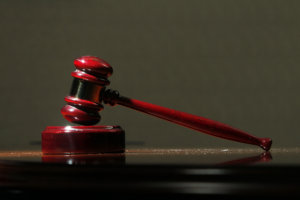 A man from South Orange, NJ is headed to prison after pleading guilty to robbery charges stemming from an armed theft at a Passaic NJ club.
The suspect is a 29-year-old resident of South Orange in Essex County, New Jersey. According to federal prosecutors, the suspect used a firearm to rob a club in Passaic, NJ on September 6, 2015.
The suspect, and another person, allegedly robbed the Passaic establishment and stole roughly $26K. They then reportedly fled the scene in a car driven by a third person.
Police officers pursued the suspects through Passaic in Passaic County and Newark in Essex County. The suspects eventually got out of their vehicle and made a run for it. Police managed to capture the main suspect after a brief foot chase.
The South Orange suspect was charged with multiple federal crimes, including conspiracy to commit a robbery and brandishing a firearm during a crime of violence. The robbery charges were filed in accordance with the US Hobbs Act, which imposes severe penalties against anyone who used a firearm during a robbery.
The other suspects, a 30-year-old East Orange NJ man and a 32-year-old Irvington NJ man, were also charged with conspiracy to commit robbery.
For further information about this case, access the NJ.com article, "Man Admits Role in Armed Club Robbery That Netted $26K."