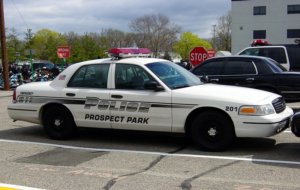 Prospect Park police recently arrested two teenagers who allegedly made bomb threats that shut down two schools in Passaic County, New Jersey.
The suspects are a 14-year-old Prospect Park resident and a 15-year-old Prospect Park resident. The two juveniles have been accused of placing phone calls that led to evacuations of two public schools: Manchester Regional High School in Haledon, NJ and Prospect Park School Number 1 in Prospect Park, NJ.
According to law enforcement, the underage suspects placed 911 calls to alert authorities to the supposed presence of bombs at the Passaic County schools. When members of the Passaic County Sheriff s Department Bomb Squad searched the buildings, however, no bombs or other explosive devices were found.
Investigators eventually determined the identities of the suspects and placed them under arrest. The suspects now face juvenile crime charges for false public alarm and false public alarm via 911 phone call. The minors have been charged as juveniles, not as adults.
For additional information about this case, access the NJ.com article, "2 Teens Charged in Bomb Threats at North Jersey Schools."