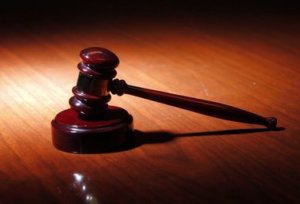 An East Orange, New Jersey man is headed to prison for the armed robbery of a club in Passaic, NJ.
The suspect is a 30-year-old man from East Orange in Essex County, NJ. According to prosecutors, the suspect was one of several men who used firearms during the robbery of an employee at a club located in Passaic, New Jersey.
The robbers reportedly got away with around $26,000 in cash and then fled the scene in a getaway vehicle.
The East Orange, NJ suspect ultimately avoided trial in the case by reaching a deal with federal prosecutors and pleading guilty to criminal charges for conspiracy to commit robbery and unlawful possession of a weapon.
Now the East Orange suspect has been sentenced to hard time in a federal penitentiary for his role in the Passaic, NJ club robbery. The suspect recently appeared in US District Court in Newark and was formally sentenced to a term of incarceration of 12 years. Additionally, the suspect will be subject to supervised release conditions for a period of five years after he completes his prison term.
The other suspects in the robbery include a 32-year-old Irvington man and a 29-year-old South Orange man.
For more information about this case, read the NJ.com article, "Man Sentenced to More Than 12 Years in $26K Robbery of Club."