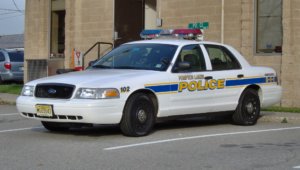 Law enforcement in Pompton Lakes NJ is investigating a recent bombing threat against a local business.
The scary incident unfolded early in the morning at Walsh Imaging, located on Cannonball Road in Pompton Lakes, when the shop owner found a threatening letter in his company s email inbox. The letter reportedly instructed the owner to pay $25K in cash or risk having the entire block blown up by a bomb.
Store employees dialed 911 to alert local police, prompting an immediate evacuation of the shop and the surrounding area. Members of the Passaic County Bomb Squad then searched the building; however, they did not come across any bombs or other explosive devices.
The email was anonymous, but Pompton Lakes detectives are hopeful that they will be able to determine who sent the threat. The Federal Bureau of Investigation (FBI) is working with the Pompton Lakes Police Department to investigate the threat.
Depending on the outcome of the investigation, it is possible that the culprit could face criminal charges for terroristic threats and other crimes.
For more information about this case, read the NJ.com article, "Email Demanding $25K, Threatening Bombing Prompts Evacuations, Report Says."