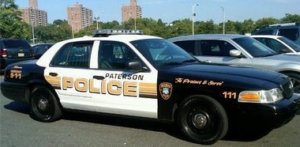 Paterson law enforcement arrested a man accused of distributing narcotics out of his residence.
Authorities launched an investigation into the 58-year-old suspect after receiving complaints from Paterson NJ residents about possible drug activity.
Police eventually got a warrant to search the suspect s apartment in Paterson, New Jersey.
When Paterson NJ cops searched the apartment, they reportedly discovered a massive quantity of heroin and crack cocaine. The illegal drugs seized by police allegedly included more than 18,000 envelopes of crack cocaine and more than 1,200 capsules of crack cocaine. According to authorities, the illegal drugs have a street value of approximately $100K.
Police also reportedly seized $573 in cash.
The suspect has been charged with several drug offenses, including possession of heroin with intent to distribute and possession of cocaine with intent to distribute.
For additional information about this case, view the NJ.com article, "More Than 18K Bags of Heroin Seized from Man s Home, Cops Say."