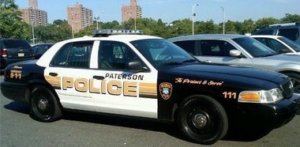 Paterson New Jersey police are investigating a violent shooting that occurred during the early morning hours on a city street.
The incident happened around 4:40 a.m. According to law enforcement officials with the Paterson Police Department, police got a report of gunshots fired in the area of East 28th Street and 15th Avenue in Paterson, NJ. When police officers arrived at the scene, they could not find any victims.
Not long after cops showed up at the site of the shooting to investigate, two men arrived at St. Joseph s Regional Medical Center in Paterson NJ. The men had sustained gunshot wounds and were transported to the hospital via private car.
Doctors at the Paterson medical facility treated the victims for their injuries. One of the victims, a 36-year-old Paterson NJ man, suffered an injury to his arm and was later listed in stable condition. The other victim, a 26-year-old Paterson man, suffered an injury to his torso and was later listed in critical condition.
Paterson police detectives are investigating the violent crime and searching for a suspect. Paterson Police Director Jerry Speziale issued a statement about the shooting and said that investigators are confident that they will identify and apprehend the culprit.
If authorities capture the suspect, that person would probably face criminal charges for aggravated assault and weapons offenses like unlawful possession of a handgun and possession of a weapon for an unlawful purpose.
For additional information about this case, access the NJ.com article, "2 Injured in Early Sunday Morning Shooting in Paterson."