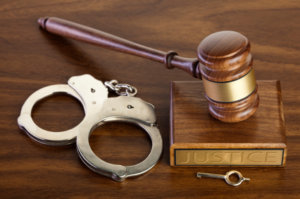 A 16-year-old boy who allegedly used a starter s pistol during multiple armed robberies in Paterson, New Jersey has been sentenced to prison time. The teenage suspect was also accused of using the weapon to shoot at police officers who were investigating one of the robberies.
The suspect is a 16-year-old Paterson boy. He allegedly committed three robberies in Paterson, NJ. The first robbery was committed on Carroll Street, with the suspect reportedly brandishing a black revolver and threatening to shoot the victim unless he handed over cash.
After the third robbery attempt, Paterson cops captured the suspect. Prior to being taken into police custody, the suspect allegedly used the starter s pistol to fire blanks at the police officers.
The suspect is a minor, but the Passaic County Prosecutor s Office made the decision to file adult criminal charges against him. If the suspect had been charged as a juvenile offender, he probably would not have been sentenced to time in state prison.
The suspect was able to avoid a trial in the case by pleading guilty to armed robbery charges. Additionally, the suspect pleaded guilty to charges for illegal drug possession, using a firearm against police, and other weapons offenses.
For more information about this case, go to the NJ.com article, "Teen Robber Who Fired Fake Gun at Cops Sentenced to 10 Years."