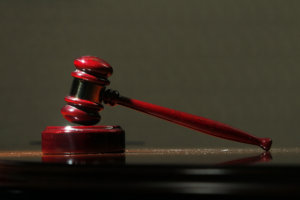 A Hawthorne man was recently convicted of aggravated manslaughter for causing a fatal DUI accident.
The suspect is a 51-year-old resident of Hawthorne, New Jersey. According to Passaic County law enforcement officials, the suspect was high on an aerosol chemical when he lost control of his motor vehicle, a 2014 Dodge Ram, and crashed into a farmer s market in Hawthorne, NJ.
The suspect s truck slammed into a woman at the market and killed her. The victim was a 58-year-old woman who lived in Hawthorne.
Police investigated the fatal accident and determined that the suspect had inhaled difluoroethane prior to getting behind the wheel.
At the conclusion of a trial in Passaic County Superior Court in Hackensack NJ, a jury found the suspect guilty on criminal charges of aggravated manslaughter, death by auto, and death by auto within 1,000 feet of a school. The jury reached its verdict after just one day of deliberations.
When the suspect is sentenced for his crime in November, he could potentially be sentenced to 60 years in New Jersey State Prison.
For additional information about this case, read the NJ.com article, "Man Found Guilty of Driving High, Dragging Woman to Her Death."