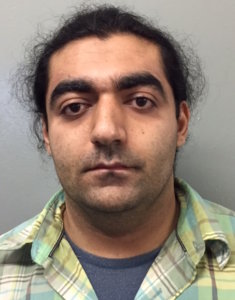 A Paterson NJ man has been accused of possessing and distributing child pornography.
According to law enforcement, the 29-year-old Paterson resident stored more than 500 files of illegal sexual images on his personal computer.
Authorities got information that the suspect was committing the sex crimes a couple of months ago. This prompted a lengthy investigation.
Passaic County Sheriff s officers eventually executed a search warrant at the suspect s home in Paterson, New Jersey. While searching the premises, police found the suspect s computer. Law enforcement seized the computer and then examined the files. Authorities stated that the illegal sexual images of children were prepared for distribution via the Internet. For instance, claim law enforcement officials, the suspect s computer had a file sharing program that could be utilized to transmit and receive the pornographic files.
Additionally, the computer files were allegedly inventoried and categorized on the basis of sexually explicit acts.
During the search of the suspect s Paterson home, police also allegedly found child pornography featuring toddlers.
The suspect has been charged with numerous crimes, including possession of child pornography, distribution of child pornography, and maintaining a file-sharing program for the purpose of storing child pornography.
To learn more about this case, view the NJ.com article, "Man Kept Meticulous Inventory of Child Porn Images, Sheriff Says."