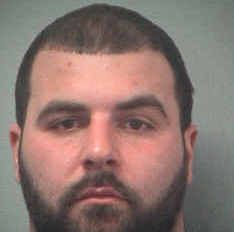 A Paterson NJ man was sentenced to six years in a federal penitentiary after pleading guilty to armed robbery charges.
The suspect is a 29-year-old man from Paterson, New Jersey. On August 12, 2015, the suspect and another person, a 34-year-old male, forced their way into a Paterson apartment located on 20th Avenue. According to prosecutors, suspects were wearing the uniforms of a Passaic County Sheriff s officer.
The robbers hoped to rob a rich businessman of $1 million in cash that they thought was inside the residence. However, the men did not realize that the businessman no longer lived at the apartment. Instead, a mother and her child had moved in.
During the theft incident, the suspects allegedly brandished firearms and threatened to shoot the victims.
Detectives with the Passaic County Sheriff s Office and the FBI Newark Division investigated the violent home invasion and tracked down the suspects by using video surveillance footage.
The 29-year-old Paterson NJ suspect eventually reached a plea agreement with federal prosecutors and pleaded guilty to federal charges of conspiracy to commit robbery.
Now the suspect has been sentenced to six years behind bars. He recently appeared in U.S. District Court in Newark NJ for a formal sentencing hearing, with the district court judge approving the plea deal.
For further information about this case, go to the NJ.com article, "Man Who Dressed as Cop During Violent N.J. Home Invasion Gets 6 Years."