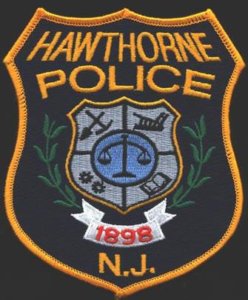 A Little Falls NJ man recently pleaded guilty to robbing a bank located in Hawthorne, New Jersey.
The suspect is a 45-year-old resident of Little Falls, New Jersey. He allegedly committed the theft crime on February 17, 2016 at a TD Bank in Hawthorne NJ.
According to law enforcement officials, the suspect entered the bank, approached a bank teller, and handed the teller a note that demanded money.
The suspect reportedly got away with $1,360 in cash before exiting the building and fleeing the scene in a motor vehicle with Pennsylvania license plates.
Police officers were called to the scene to investigate and later located the suspect s getaway car. The driver of the getaway vehicle was a different man who eventually admitted his role in the bank robbery.
Meanwhile, the main suspect faced federal criminal charges for bank robbery. Since the suspect did not use a weapon during the robbery, however, he was not charged with any weapons offenses.
The suspect avoided trial in the theft case by reaching a plea deal with federal prosecutors. The suspect recently pleaded guilty to a single count of bank robbery.
When the suspect appears in US District Court in Newark NJ for a formal sentencing hearing in September 2017, the federal judge could potentially sentence him to a term of incarceration of 20 years and impose a fine of up to $250,000.
For more information about this case, read the NJ.com article, "Caught by Cellphone Records, N.J. Man Admits $1.3 Bank Robbery."