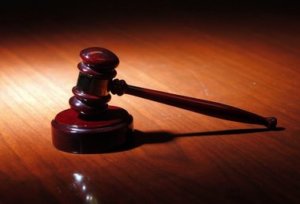 The former pastor of a Clifton NJ church is headed to trial on criminal charges that he assaulted a baby at a Wal-Mart in Missouri.
The suspect used to serve as the pastor at the Ukrainian Orthodox Holy Ascension Cathedral in Clifton, New Jersey. He resigned from his position in 2015.
According to authorities, the suspect committed the violent crime at a Wal-Mart store located in the Overland Park area of Kansas City. He allegedly grabbed the four-month-old victim out of a shopping cart and started to choke her. The victim reportedly sustained scratch marks as a result of the alleged attack.
Other shoppers heard the mother scream and ran over to help. Several people reportedly held down the suspect while someone called local law enforcement. Police soon arrived at the store and placed the suspect under arrest. He was subsequently charged with aggravated battery.
The suspect recently appeared in court for a pre-trial hearing. The mother of the baby who was allegedly assaulted by the suspect testified in court that the suspect threatened to kidnap the child and told the mother to dial 911.
The suspect could face severe penalties if he is ultimately convicted in the case. The trial is scheduled to start on May 22, 2017.
To learn more about this case, read the NJ.com article, "Ex-Pastor Charged in Bizarre Wal-Mart Attack on Baby Reportedly Faces Trial."