Clifton Drug Bust Leads to Federal Drug Trafficking Charges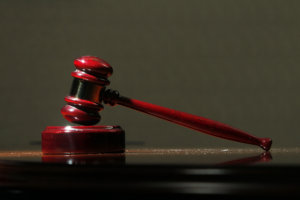 A man from Florida recently pleaded guilty to federal drug distribution charges in Clifton, New Jersey. The suspect is 49-year-old Sauro D. Estevez Figueredo, a resident of Florida who was arrested in February 2016 after DEA agents observed him in the area of a tractor-trailer that was reportedly being used to hide almost 100 pounds of drugs, including heroin, cocaine, fentanyl, and morphine.
Agents with the Drug Enforcement Administration (DEA) were involved in a lengthy investigation into Figueredo and his alleged co-conspirators after receiving information that the men were part of a drug trafficking operation that was transporting illegal narcotics on the East Coast. DEA agents staked out a retail store in Clifton, NJ and observed some of the men walking back and forth between the store and a tractor-trailer. Figueredo and another man reportedly sat in the tractor-trailer and later provided a third man with illegal drugs. Police eventually moved in on the Clifton location and searched the truck. That search allegedly turned up more than 22 pounds of cocaine and more than 22 pounds of fentanyl. Additional searches of the suspects allegedly led to the discovery of heroin and morphine, as well.
A total of five men were placed under arrest by law enforcement: Figueredo, 38-year-old Porfirio Peralta-Nunez, 22-year-old Edwin Alamo Jr., 33-year-old Emmanuel Gonzalez, and 53-year-old Alberto Mora. Mora, like Figueredo, is from Florida; Alamo Jr. and Gonzalez are from the Bronx in New York; and Peralta-Nunez is from Jersey City, NJ.
Plea Deals & Penalties in Clifton Drug Trafficking Case
Figueredo was initially charged with numerous drug distribution charges, including distribution of heroin and distribution of cocaine. Figueredo later reached a plea agreement with the U.S. Attorney s Office, allowing him to avoid trial in the case. Acting U.S. Attorney William E. Fitzpatrick issued a statement announcing the plea deal with Figueredo. The statement indicated that Figueredo admitted his role in the drug trafficking operation and was pleading guilty to a single count of conspiracy to possess with intent to distribute drugs. Figueredo s confession reportedly included an admission that he transported the illegal narcotics in the tractor-trailer.
The other four men arrested in connection with the federal drug trafficking investigation have already pleaded guilty to similar criminal charges. They will be officially sentenced in January 2018 and could potentially be ordered to serve 20 years behind bars in a federal penitentiary. Meanwhile, Figueredo faces a maximum sentence of life in prison on the federal conspiracy charges, with a minimum mandatory term of incarceration of 10 years. He will have to appear in U.S. District Court in Trenton, NJ for an official sentencing hearing on February 15, 2018.
Contact an Experienced Passaic County Drug Distribution Attorney
Alissa Hacsup is a New Jersey criminal defense attorney who represents clients charged with drug trafficking, drug distribution, and drug possession in Passaic County, NJ. If you have been arrested and charged with a drug offense in New Jersey, it is imperative that you speak with Attorney Hascup as soon as possible and start building your defense. Contact her today to explore your legal defense options.