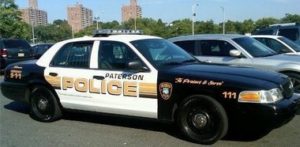 A California man is headed to federal prison after he pleaded guilty to conspiring to distribute cocaine in Paterson, New Jersey.
The suspect is a 38-year-old man from Riverside, California. According to federal prosecutors, the suspect was part of a plot to send a large amount of cocaine to NJ.
Authorities arrested the suspect in March 2015 after an exhaustive investigation by the Drug Enforcement Administration (DEA). DEA agents reportedly recorded the suspect as he met with others and discussed shipping cocaine to New Jersey.
Police later observed the suspect as he moved cocaine onto a tractor-trailer in Montebello, California. Three days later, police found the same trailer in the parking lot of a Home Depot in Paterson, NJ. A search of the truck allegedly led to the discovery of more than 26 pounds of cocaine.
The suspect was placed under arrest and charged with cocaine distribution. He ultimately managed to avoid the most severe penalties in the case by reaching a plea agreement with the U.S. Attorney s Office.
Now the suspect has been sentenced on the drug crime charges. The suspect recently made an appearance in U.S. District Court in Newark NJ for a formal sentencing hearing, with the federal judge sentencing him to six years in prison and five years of supervised release.
To learn more about this case, read the NJ.com article, "Man Gets 6 Years for Sending 26 Pounds of Cocaine to N.J."