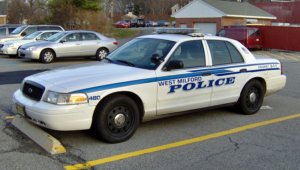 Police recently arrested a West Milford NJ man accused of lewdness. According to authorities, the suspect committed the lewd act while he was operating a motor vehicle on a New York highway.
The suspect is a 48-year-old resident of West Milford, New Jersey. He lives in the Hewitt area of the township.
The suspect was allegedly driving a white van on the NY State Thruway in Tuxedo, New York. As the suspect headed north on the highway, he reportedly stared at a woman in another vehicle and began to masturbate.
The woman dialed 911 and alerted local law enforcement, which dispatched police officers to the scene.
The suspect was placed under arrest and charged with public lewdness. If the suspect is convicted of the sex crime, he could face severe penalties.
The suspect will have to make an appearance in municipal court in April in order to answer the very serious criminal charges against him.
To learn more about this case, read the NJ.com article, "N.J. Man Charged with Lewdness While Driving on New York Thruway."