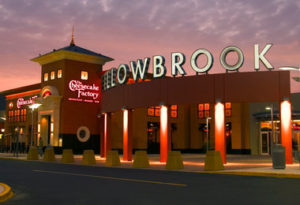 Wayne NJ police recently investigated a report of an active shooter at the Willowbrook Mall after multiple fights broke out at the mall.
The popular Willowbrook Mall, which is located in Wayne New Jersey, was the site of at least two chaotic fights on Sunday evening. According to authorities, the fights occurred inside the mall food court.
The fights subsequently led to reports on social media that there was someone armed with a gun and firing gunshots at the mall.
The reports caused fear among shoppers who were using their cellphones and other social media devices. Many of these people evacuated the mall because they were worried about being shot.
The Wayne Police Department dispatched police officers to the scene to investigate. However, law enforcement did not find anyone with a gun.
It took a while, but Wayne NJ cops were able to get the fights under control.
Fortunately, no one sustained any serious injuries during the chaotic evacuation from the Wayne mall. However, some people did suffer minor injuries.
It is unclear at this time whether Wayne NJ police officers arrested anyone in connection with the fights. If suspects were placed under arrest, it is possible that they will face criminal charges for disorderly conduct and simple assault.
For further information about this case, access the NJ.com article, "Fight Reportedly Sparks False Rumors of Shooting at Willowbrook Mall."