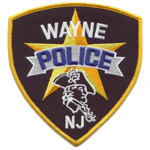 Police in Wayne NJ arrested a man who allegedly had child pornography on his laptop computer.
According to law enforcement, the 25-year-old suspect took his computer to the Microsoft Store at the Willowbrook Mall so that it could be repaired. The suspect also wanted store technicians to transfer certain files to another computer.
However, when store employees took a closer look at the files on the suspect s laptop, they reportedly discovered child pornography.
Employees at the Microsoft computer store in the Willowbrook Mall, which is located in Wayne NJ, notified local law enforcement about the alleged child pornography on the suspect s computer. A store technician told police that he found the illicit sexual images while attempting to fix the suspect s laptop.
According to officials, the computer contained a video with disturbing child pornography.
The suspect, who lives in Jersey City NJ, was placed under arrest by Wayne NJ police when he returned to the store to pick up his computer. He was subsequently charged with possession of child pornography.
After being arrested and processed, the suspect secured his release from police custody by posting a $25K bail amount.
Since the suspect is reportedly a foreign national who is currently residing in the U.S. on a student visa, it is possible that he will face deportation as a result of the serious criminal charges. Wayne police have already contacted federal immigration authorities, as well as Homeland Security officials.
For additional information about this case, go to the NJ.com article entitled "Computer Repairmen Call Cops on Customer After Finding Child Porn."