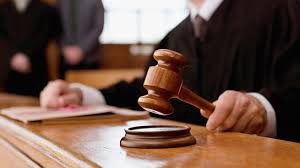 Three suspects in a fatal shooting on a Paterson NJ street were recently found guilty on aggravated manslaughter charges.
The violent incident occurred just before 4:00 a.m. on August 31, 2014. The three suspects, a 21-year-old man and two 22-year-old men, allegedly fired guns at a gold Taurus station wagon that was driving on North 6th Street in Paterson, New Jersey.
One person died in the shooting, while another person sustained serious injuries as a result of the gunshots being fired. It is believed that the victims were not the intended targets of the suspects.
The jury found the suspects guilty on several charges, including aggravated manslaughter, aggravated assault, and unlawful possession of a weapon. However, the jury issued not guilty verdicts on the most serious charges of first degree murder.
While the suspects await formal sentencing in the case, they will remain in custody at the Passaic County Jail. When the suspects return to Passaic County Superior Court in Hackensack, they could be sentenced to life imprisonment.
One of the suspects also faces criminal charges in connection with the homicide of a man on April 18, 2015.
For further information about this case, access the NJ.com article, "Trio Avoids Murder Convictions in Shooting Death of Paterson Bystander."