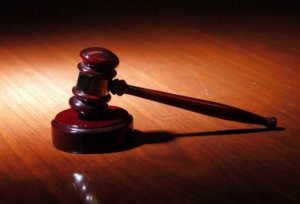 A man convicted of committing a murder on a Paterson NJ street corner more than a decade ago is headed to prison after being sentenced by a federal judge.
The suspect is a New Jersey man who reportedly belonged to the Bloods street gang. According to law enforcement officials, the suspect and his brother were engaged in illegal drug distribution in Paterson, NJ.
As part of his gang s efforts to challenge competing drug dealers in the area, the suspect allegedly used a handgun to shoot and kill a man near a liquor store.
Police eventually captured the suspect and charged him in connection with a number of federal crimes.
The suspect recently appeared in US District Court in Manhattan and was sentenced to 25 years in a federal penitentiary.
The suspect also pleaded guilty to criminal charges for distribution of heroin.
Meanwhile, the suspect s brother was sentenced to 11 years behind bars for a lesser drug distribution charge.
For additional information about this case, go to the NJ.com article, "Gangster Who Killed Man on Paterson Corner 11 Years Ago Gets 25-Year Sentence."