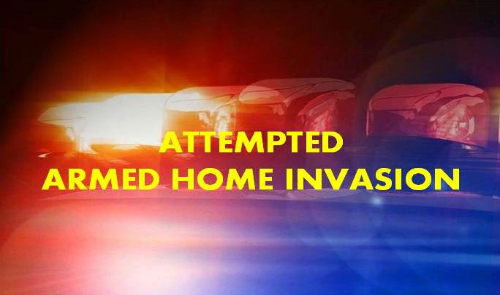 During a reported armed robbery at a local residence, the married homeowners told authorities that they prevented a masked assailant armed with a gun from entering through their front door.
Police were contacted by a married couple who live on Jasper Street in Paterson's 1st Ward after a man allegedly attempted to force his way into their residence at approximately 4:50 am on Wednesday, May 6th. The suspect reportedly claimed to be a police officer but was wearing a white mask and armed with a handgun at the time
The victims told police that they pushed back against the door to prevent the intruder from entering, after which they barred the door with a treadmill. If authorities identify a suspect in the course of this investigation, he may be charged with a myriad of crimes, including attempted burglary, attempted armed robbery, and possession of a weapon for an unlawful purpose.
In cases involving attempt offenses, the New Jersey law states that an attempt to commit a crime of the first degree is a crime of the second degree; except that an attempt to commit Murder or Terrorism is a crime of the first degree. Essentially, this means that a charge for attempted armed robbery will be sentenced in the second degree sentencing range because armed robbery is generally a crime of the first degree.
Depending on the specific charges that result in this case if a defendant is ultimately charged, he may be facing a lengthy term of incarceration upon conviction.
For additional information pertaining to this incident, view the following article: Paterson couple fights off home invasion attempt