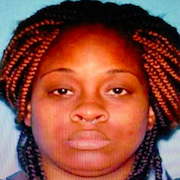 Paterson NJ police arrested a local woman who allegedly killed the family member of a former boyfriend.
The suspect is a 27-year-old female from Paterson, New Jersey. She has been accused of using a kitchen knife to stab, and kill, a 31-year-old Paterson male while standing on the porch at her residence on North 7th Street in Paterson, NJ.
According to Passaic County prosecutors, the suspect got into a verbal altercation with her boyfriend, a 40-year-old man who lives in Paterson NJ.
The victim was rushed to St. Joseph s Regional Medical Center in Paterson, where doctors pronounced him dead.
The suspect has been charged with aggravated manslaughter and weapons offenses in connection with the homicide. If authorities had determined that the suspect intentionally killed the victim, she could have been charged with first degree murder.
Additionally, since the violent argument that reportedly precipitated the homicide involved a person with whom the suspect had a dating relationship, it is possible that the incident could be classified as a domestic violence altercation.
The Paterson Police Department and the Passaic County Prosecutor s Office are actively investigating the homicide. Anyone who has information about the stabbing should contact detectives at 877-370-PCPO or 973-321-1120.
For additional information about this case, access the NJ.com article, "Woman Fatally Stabbed Boyfriend s Nephew, Cops Say."