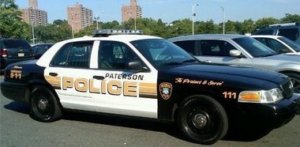 Paterson NJ law enforcement officials are investigating a late-night shooting that caused the victim to sustain significant physical injuries and required hospitalization.
The shooting incident occurred a short time after 10:00 p.m. near the intersection of Summer Street and Oak Street in Paterson, New Jersey. According to authorities, the victim was walking in the area when someone used a handgun to fire at least two gunshots in his direction.
The victim, a 22-year-old resident of Paterson New Jersey, suffered multiple gunshot wounds to the arm and the torso.
Paterson police officers and emergency medical responders went to the scene of the shooting in response to reports of gunfire. When Paterson NJ cops arrived at the scene, they did not find the victim.
It turned out that the victim had been transported via private car to nearby St. Joseph s Regional Medical Center, where doctors treated him for his wounds. The victim was later listed in stable condition at the Paterson hospital. He remained hospitalized overnight, but he was fully expected to survive his shooting-related injuries.
Detectives with the Paterson Police Department and the Passaic County Prosecutor s Office are actively investigating the shooting and attempting to determine the identity of the shooter. If the culprit is identified and arrested, he would likely face charges for aggravated assault and criminal weapons offenses.
Anyone who has information about the Paterson New Jersey shooting should get in touch with Paterson police detectives.
For more information about this case, read the NJ.com article, "Cops Seek Tips After 22-Year-Old Man Wounded in Shooting."