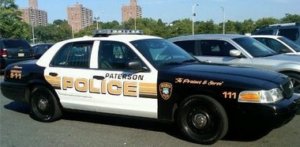 Paterson NJ law enforcement is investigating a fatal shooting that resulted in the death of a local man.
The victim was a 29-year-old resident of Paterson, New Jersey. According to the Passaic County Prosecutor s Office, the victim was walking near the intersection of Straight Street and Montgomery Street around 3:00 a.m. when someone used a firearm to shoot and kill him.
The Paterson Police Department got a report of gunshots fired in the area and dispatched officers to the scene. When Paterson cops arrived at the scene of the shooting, they found the victim suffering from multiple gunshot wounds. Police officers also found a second victim who had suffered gunshot wounds as well.
The first victim was pronounced dead at the site of the shooting. The second victim, a 22-year-old Paterson NJ male, was taken to a nearby hospital and treated for his injuries.
Multiple law enforcement agencies are investigating the shooting incident, including the Paterson Police Department and the Passaic County Prosecutor s Office. Authorities have yet to identify a suspect in the homicide.
If police can identify and capture the shooter, that person would probably be charged with first degree murder, aggravated assault, and weapons offenses.
Anyone who has information about the fatal shooting should contact Paterson police investigators at 973-321-1120.
For more information about this case, read the NJ.com article, "29-Year-Old Man Gunned Down in Paterson, Authorities Say."