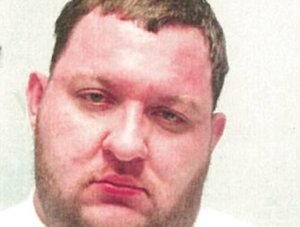 A Passaic NJ man is headed to prison after pleading guilty to criminal charges stemming from a violent home invasion.
The suspect is a 38-year-old male from Passaic, New Jersey. He allegedly committed the violent crime on August 6, 2011 in Irvington, NJ. According to authorities, the suspect and another man dressed up as police officers and went to an apartment located on Manor Drive in Irvington, New Jersey.
Once inside the apartment, the men allegedly tied up two female residents with zip ties and robbed them. The suspects reportedly got away with thousands in cash and expensive jewelry.
The Passaic suspect was eventually apprehended and charged with numerous crimes, including kidnapping, burglary, robbery, impersonating a police officer, and conspiracy.
The suspect ultimately avoided trial in the case by reaching a plea agreement with the Essex County Prosecutor s Office. He admitted his part in the home invasion and pleaded guilty to burglary, robbery, impersonating a cop, and conspiracy. In exchange for the suspect pleading guilty, prosecutors agreed to drop the remaining criminal charges for kidnapping.
When the Passaic NJ suspect later appears in Essex County Superior Court for a formal sentencing hearing, he will likely be sentenced to a term of incarceration of eight years in New Jersey State Prison.
For additional information about this case, go to the NJ.com article, "Man Admits Posing as Cop, Tying Women Up in Horrible Home Invasion."