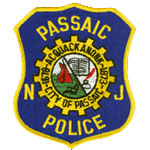 Two Essex County men could be headed to trial in federal court after being indicted on armed robbery charges in connection with a theft at a Passaic NJ club.
The robbery occurred early in the morning on September 6, 2015. The two suspects allegedly gained access to the Passaic club, walked into an office, and threatened to murder an employee unless he handed over cash from a safe. After reportedly getting cash, the robbers ran out of the building and fled the scene.
Passaic NJ police officers followed the fleeing suspects as they drove through several towns, including Passaic, Newark, and East Orange. The suspects eventually abandoned their motor vehicle and escaped on foot.
Law enforcement agencies, including the Passaic County Sheriff s Office, the Passaic County Prosecutor s Office, the Passaic Police Department, the Newark Police Department, and the Federal Bureau of Investigation (FBI), investigated the theft incident and obtained surveillance video and text messages that allegedly incriminated the suspects.
The suspects, a 28-year-old South Orange NJ man and a 32-year-old Irvington NJ man, were soon identified as the robbery culprits. They were later placed under arrest and charged with numerous crimes, including armed robbery and possession of a weapon for an unlawful purpose.
Now the suspects have been indicted on the very serious criminal charges. As a result, the case could soon be heard in U.S. District Court in Newark NJ.
To learn more about this case, check out the NJ.com article, "Two Men Indicted for Armed Robbery of Passaic Club."