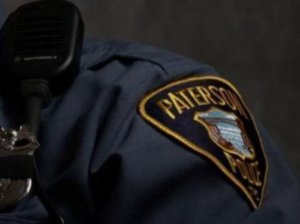 Paterson NJ cops shot an armed robbery suspect who was allegedly fleeing police while carrying a handgun.
The shooting incident occurred just after midnight near the intersection of Market Street and Carroll Street in Paterson, New Jersey. The Paterson Police Department dispatched officers to the area after receiving a 911 call about the suspect stealing a cellphone.
When Paterson cops arrived at the scene, they saw the suspect and chased after him. During the foot chase, the suspect allegedly fired gunshots at the officers.
The cops reportedly responded by firing gunshots at the suspect. The exchange of gunfire resulted in the suspect suffering a gunshot wound.
The suspect was later transported via ambulance to St. Joseph s Regional Medical Center in Paterson, New Jersey.
Fortunately, none of the officers were seriously injured as a result of the shooting.
After the violent incident, Paterson police searched the area and reportedly found a handgun belonging to the suspect.
The suspect now faces numerous criminal charges, including armed robbery, aggravated assault with a deadly weapon, unlawful possession of a weapon, and resisting arrest.
For additional information about this case, access the NJ.com article, "Police Exchange Gunfire with Alleged Armed Robber, Report Says."